Little Dove Crochet Blogs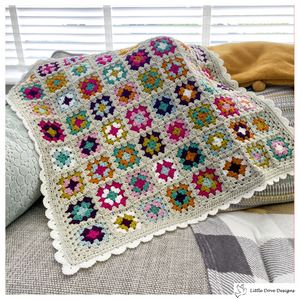 I'm obsessed with little granny squares at the moment! I just love how they look and the colour schemes are endlessssssss! They are also perfect for stash busting. I get so many questions about how to chose colours and colour placement so I thought I'd talk you through how I did that for this blanket, hopefully it will help you when you are planning colour placement for your granny square blanket or maybe you'd like to make one just like mine! I have all my acrylic yarns wound onto pegs. This saves me having to get all the full balls...
---
This blanket has been so enjoyable to make! It's been the perfect blanket to 'pick up, put down' as things have been so busy lately and crochet time has been a bit lacking......so easy to just pick this one up when I had a few spare minutes, join a square or two and then put it down until I get time again. I used the corner to corner stitch to make the squares and joined them as I went along. It's a very easy thing to do so long as you always start the next square in the correct place....
---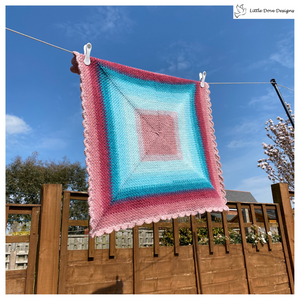 If you've followed me on social media for a while you'll know how much I love moss stitch! I just love how quick and easy it is and how modern it looks. I've made several horizontal and diagonal stripe moss stitch blankets and I've been wanting to try a square one worked in rounds for some time but have been put off by how skewed they always seem to look, it just seems to ruin the finish. Had a bit of time this Easter weekend and a nice new Sirdar Snuggly Pattercake to have a go at coming up with...
---
I've had so much interest in this blanket so I thought it was worthy of a blog post! My stepmum asked me to make her and my Dad a lovely cream chunky blanket for their home in Florida.....I know......Florida!! But as one of my Insta followers pointed out, when you're used to mega heat, it doesn't have to cool down that much to feel a bit chilly and a warm blanket would be very welcome on cooler evenings. Now just to explain I am no pattern writer so what you'll have here is just the basic info of how I...
---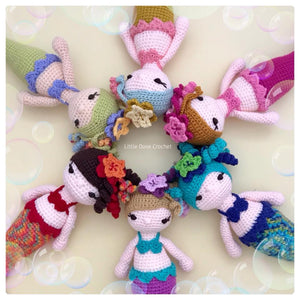 As some of you who follow me already know I suspended the sale of soft toys a month or so ago due to the imminent Brexit deadline and potential safety testing changes. I have to confess I used this as a bit of an excuse to give me some time off from making them. With us still in the grip of Brexit chaos (yawnnnnnnn!) it's time for me to come clean and explain why I did this...….  Having this break from making soft toys has given me time to have a proper think about their future and make a proper...