Little Dove Crochet Blogs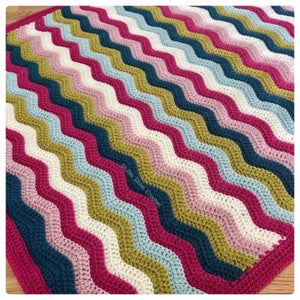 A while back I made a lovely ripple blanket for a friend's new little boy. It wasn't an obvious colour combo but it really worked and has been one of my favourite ripples so far! You can read about it in a previous blog post Fast forward a year or so and she asked me to make another ripple, this time for the little girl she was expecting this summer. It would be in a similar quirky colour combo just with a few colour changes.    We kept in Stylecraft Special Dk in Petrol and Lime and then added Fuschia...
---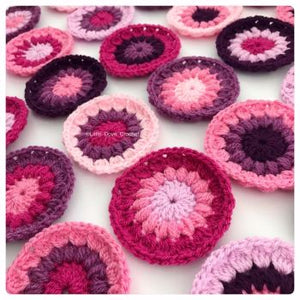 I've made lots of sunburst blankets in the past but this one has attracted a lot of interest, everyone seems to love pinks and purples!! I've had lots of requests for the details so here they are. I used Priscilla Hewitt's fabulous Sunburst square pattern (not to be confused with a starburst pattern which is something very slightly different I'm told). I love this pattern and have been using it for at least 15yrs or more! You can find the pattern link here: Sunburst Square My customer wanted a pink and purple combo so I put together these lovely colours...
---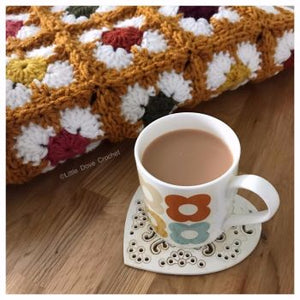 Firstly apologies if you are expecting to find this blog post to contain all the information to make this blanket.........It's more an explanation of why I won't be sharing the details. I love Orla Kiely so I was excited to be asked to make an Orla inspired blanket recently in a lovely warm, autumnal combo. I remembered that some time ago lovely Anita from My Craft Life started making her own Orla style blanket and so the idea really came from that. Unfortunately Anita didn't share the finished blanket or the pattern she came up with before she disappeared from...
---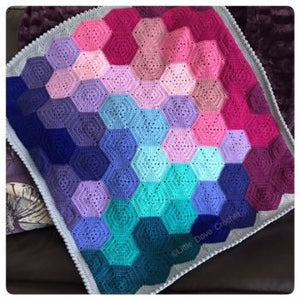 I've had my eye on this Cypress Textiles pattern for a long time waiting for an opportunity to use it but also slightly scared of the random colour placement!! I like matchy matchy and symmetry so I knew this pattern would take me way out of my comfort zone but the end result is so worth it! Click here for pattern As it happened I had a customer specifically choose that similar style of hexie blanket so finally a reason to I dig out Rachele's fab pattern and I couldn't wait to get started. Random colour placement was harder than I expected though. I thought seeing as I...
---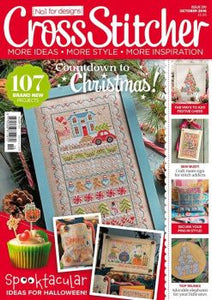 This time last year I was approached by Cross Stitcher magazine to design a festive themed sampler for their October 2016 issue. Since then I have done a further 3 designs for them the most recent being a birth sampler in the latest issue 317 (May) It has been really fun designing again and made me realise how much I miss a bit of stitching! I just don't get the time these days with the crochet side of my business being so busy......a good problem to have of course but I really do miss relaxing with my cross stitch Today 'Home for...